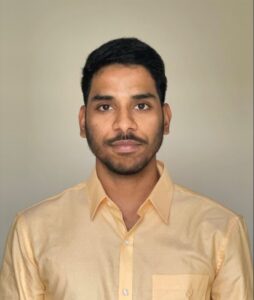 > Hello there! My name is Venkat Kalyan Reddy Yasa – you can call me Venkat.
> I'm a current Master's student at George Mason University majoring in Computer Engineering.
> I have industry intern experience with building and writing code for Embedded systems. I also have academic teaching and research experience.  Want to know more about my experience? Click > here <
> I find joy in building, testing, and debugging microcontrollers. Debugging is my favorite part! I like the moment when I'm successful in finding a mistake and fixing it. Want to see some of my projects? click > here<
Academics apart, I like to play badminton when I feel stressed. Kitchen is my chemistry lab. I try cooking things differently every time.
Have a look at my LinkedIn profile for more about me.